NARRATED AND EXECUTIVE PRODUCED BY
Academy Award-Winner
Common
EXECUTIVE PRODUCED BY
Grant Hill
EXECUTIVE PRODUCED BY
Dwyane Wade
EXECUTIVE PRODUCED BY
9th Wonder
Directed AND PRODUCED BY
Award-Winning Director
Mary Mazzio
Winner of a 2021 Gracie Award, nominated by the NAACP for an Image Award, nominated by the Critics' Choice Association (for Best Sports Documentary), nominated by the International Press Academy (for Best Documentary), and named one of the best films of 2020 by Esquire, A MOST BEAUTIFUL THING is narrated by the Academy Award/Grammy-winning artist, Common; executive produced by NBA Stars Grant Hill and Dwyane Wade along with Grammy Award-winning producer 9th Wonder; and directed by award-winning filmmaker (and Olympic rower) Mary Mazzio. The film chronicles the first African American high school rowing team in this country (made up of young men, many of whom were in rival gangs from the West Side of Chicago), all coming together to row in the same boat. An amazing story. Based on the memoir by Arshay Cooper. A scripted series adapted from A MOST BEAUTIFUL THING is now in development at Amazon Studios with Hill, Cooper, and Mazzio as producers. 
The film, which was set to debut at South by Southwest and open theatrically nationwide in 20 major cities with AMC Theatres, is now on Peacock (NBC's new streaming service) and Amazon Prime. Earlier this year, Pepsi hosted A Most Beautiful Thing Weekend with the Miami Dolphins, and most recently, the NBA and WNBA commemorated Juneteenth with a screening of the film. In addition, FILA unveiled a signature limited edition FILA x A MOST BEAUTIFUL THING Tennis 88 shoe with proceeds to benefit the A Most Beautiful Thing Inclusion Fund.
50% OF THE BOX OFFICE, MERCHANDISE, LICENSE FEES, and FILM SCREENING PROFITS from A MOST BEAUTIFUL THING WILL BE DONATED TO SUPPORT THE WORK OF ARSHAY COOPER AND ROWING INCLUSION EFFORTS and the NAACP Legal Defense Fund.

PARTNERSHIPS


OFFICIAL APPAREL AND FOOTWEAR PARTNER
---
Dates
NOW STREAMING
ON NBC's NEW PLATFORM Peacock
ALSO AVAILABLE
on Apple TV, Google Play, and Vimeo On Demand
August 10, 2021
STARBUCKS

JUNE 17, 2021
NBA  x WNBA X thurgood marshall college fund to commemorate juneteenth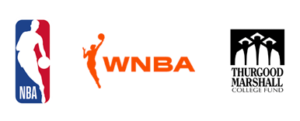 February 13, 2021
PEPSI  x FILA X obama Foundation X Champs

December 3 – 6, 2020
PEPSI X MIAMI DOLPHINS: A MOST BEAUTIFUL THING  WEEKEND

MARCH 27/July 31, 2020
in select AMC Theatres
(cancelLed due to covid-19)
BOSTON
AMC Boston Common 19
175 Tremont Street
Boston, MA 02111
NEW YORK CITY
AMC Empire 25
234 W 42nd Street
New York, NY 10036
CHICAGO
AMC River East 21
322 E. Illinois Street
Chicago, IL 60611
LOS ANGELES
AMC Burbank 16
125 E. Palm Avenue
Burbank, CA 91502
LOS ANGELES
AMC Century City 15
10250 Santa Monica Blvd #2000
Los Angeles, CA 90067
WASHINGTON, D.C.
AMC Georgetown 14
3111 K Street NW
Washington, DC 20007
SEATTLE
AMC Southcenter 16
3600 Southcenter Mall
Tukwila, WA 98188
OAKLAND
AMC Bay Street 16
5614 Bay Street
Emeryville, CA 94608
AUSTIN
AMC Barton Creek Square 14
2901 S Capital of Texas Highway
Austin, TX 78746
DALLAS
AMC Stonebriar 24
2601 Preston Rd #300
Frisco, TX 75034
ATLANTA
AMC Phipps Plaza 14
3500 Peachtree Rd NE
Atlanta, GA 30326
PHILADELPHIA
AMC North Broadstreet 7
125 E. Palm Avenue
Burbank, CA 91502
HOUSTON
AMC Studio 30
2949 Dunvale Rd
Houston, TX 77063
PARAMUS
AMC Garden State 16
4000 Garden State Plaza
Paramus, NJ 07652
ORLANDO
AMC Disney Springs 24
1500 E Buena Vista Drive
Lake Buena Vista, FL 3283
SAN DIEGO
AMC La Jolla 12
8657 Villa La Jolla Dr #129
La Jolla, CA 92037
CINCINNATI
AMC Newport on the Levee 20
One Levee Way, Suite 4100
Newport, KY 41071